The transnational feminist artworks of kate hers RHEE subvert the male gaze and dismantle the orientalist perspective. With the aim of a portrayal of femininity that is female centered and free of lookism, Rhee's installation "Seven Sisters" and "Full Moon" refers to inventions that were created in order to control the female body or service the male body. This memorial installation pays tribute to women, especially to the 'comfort women' who were forced into sexual slavery during the Second World War at the time of Japanese occupation.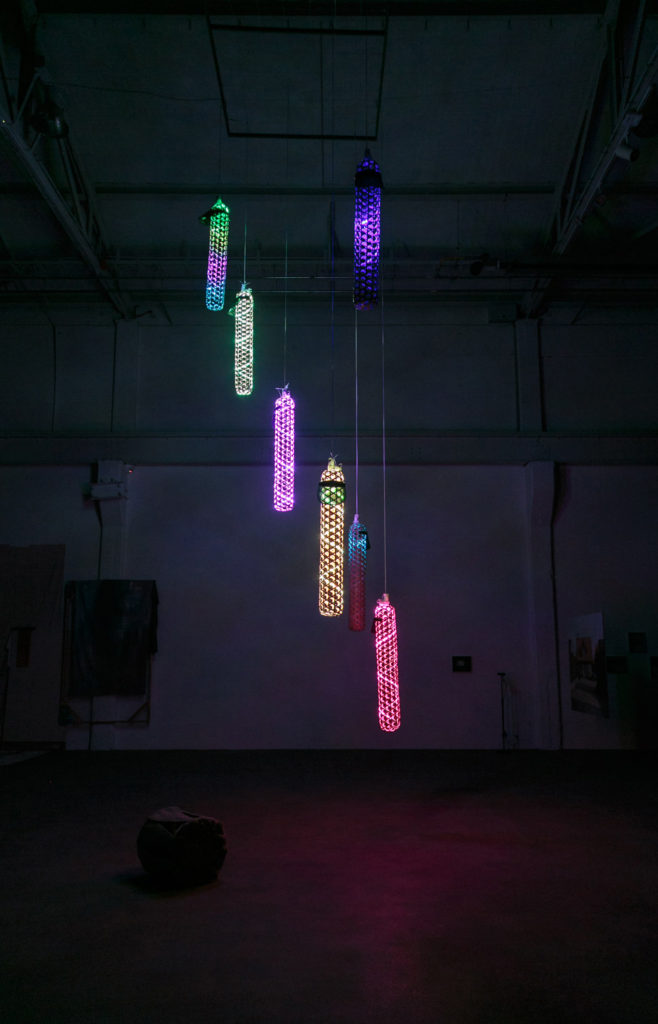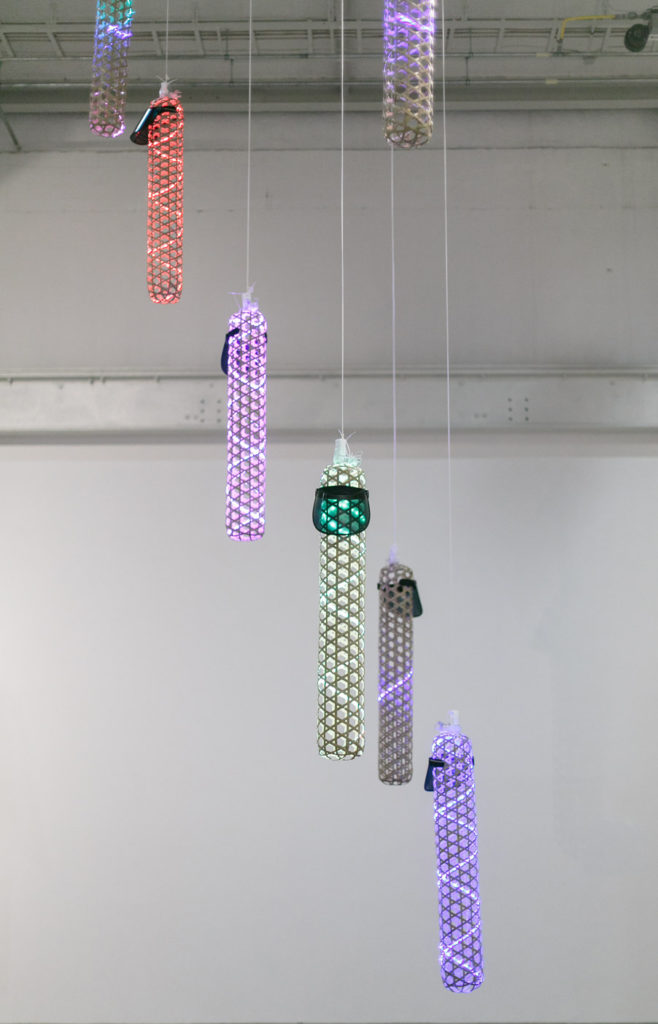 Seven Sisters
Sculpture Installation: Bamboo, Extended Sports Visors, LED Lightstrips, 2018
Full Moon
Sculpture Installation: Bamboo, Extended Sports Visors, LED Lightstrips, 2018
There's no place like home
Sculpture Installation: Korean Traditional Rubber Shoes, painted red with rhinestones, sequins, and crocheted felt insoles, 2018

kate hers RHEE
Interdisciplinary artist kate hers RHEE (이미래) was born in Seoul and grew up in a deeply segregated working class suburb of Detroit, Michigan. In her current work, she examines the evaluation and the postcolonial discourses around ethnographic collections. Ultimately, she invents new cultural artifacts to discuss gender, migration, and global inequality. She completed her Bachelor of Fine Arts at the School of the Art Institute of Chicago. She then studied drawing and video at the University of California, where she received her Master of Fine Arts. Her work has been exhibited in various galleries and institutions, including Berlin's thedamdam Gallery, the Korean Cultural Center, the Reinbeckhallen, the Museum of Asian Art and the Berlinische Galerie, the Art Space One and the SEOGYO Arts Center for Experimental Art in Seoul and the British Museum in London. In 2009, she founded her studio in Berlin.